They are in the ground, they are on the trees; some are tiny, some large; some are soft while others are hard; some look like corals while some resemble clubs; some are dully coloured while some are brightly coloured; some are delicate, some robust; some look like stars and some like a bird nest; some glow in the dark while most don't. You must be wondering what I am referring to… fungi indeed!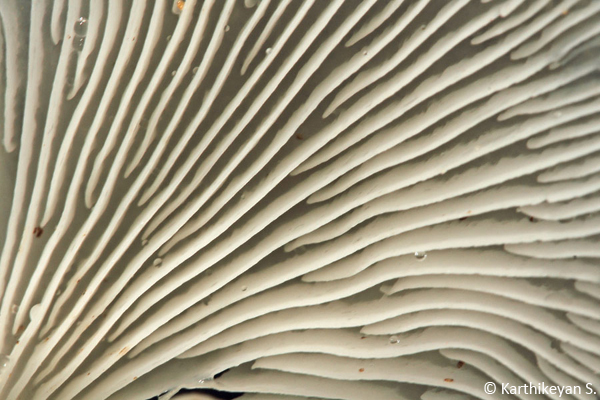 Most of us are familiar with the delicate little nondescript mushrooms that raise their heads from the soil during the rainy season or perhaps the mould that often causes food to go bad. Most of these disappear in a few hours or in a few days.
What is visible to the naked eye as mushrooms, toadstools and other forms are essentially fruiting bodies of various species of fungi. Though we see most fungi for a very brief period, they are very much alive even after the ideal fruiting conditions are gone. Invisible to us, they are there – pretty much everywhere – in the soil, or tree trunks, on leaves, etc.
Fungi have very intricate and interesting associations with a host of other organisms in their environment. Humans share important relationships with fungi too!
For many of us, it may come as a surprise when I say that the largest organism on planet Earth is a fungus indeed. This giant, popularly called the Honey Fungus, is spread over an area of about 9.5 sq. km. Experts say it could be anywhere between 1900 to 8650 years old!
Not just that. Fungi are found across the globe. They have been recorded in all kinds of environments including some in very harsh extreme conditions – each species adapted to its habitat. This makes fungi an extremely large and diverse group of organisms. So much so that scientists estimate a whopping 1.5 to 5 million species! So far they have managed to describe and name only about 75000 species, around 15000 of them being reported from India.
Here's to celebrating fungi – their beauty and diversity!