The very thought of going to Nagaland was exciting! So, when I was asked if I would like to go there, it was very difficult for me to resist the temptation. Before I realised, the date for departure from Bangalore to Dimapur was staring me in the face.
The trip to Nagaland during April-May 2012 was to primarily look at butterflies. Of course, anything else that came by was a bonus. Here is a very brief trip report.
We (Vidya Venkatesh & I) stayed with Mr. Khrieni Meru and his family at our first destination – Khonoma. We were very well taken care of. The accommodation provided was basic, clean and comfortable. The food was tasty. The month of May is hot in most parts of the country. But, once we headed out into the hills from Dimapur, the weather was absolutely splendid – we had to use blankets to keep warm in the night!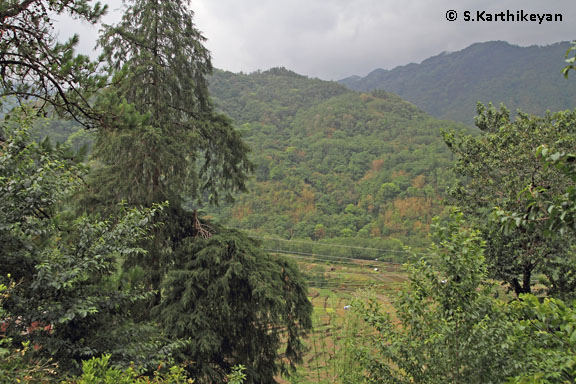 Though we did see a few butterflies while at Khonoma, the rain and cold weather on the first couple of days was a letdown. The highlights were the Great Blackvein, the Mongol, and the Veined Labyrinth.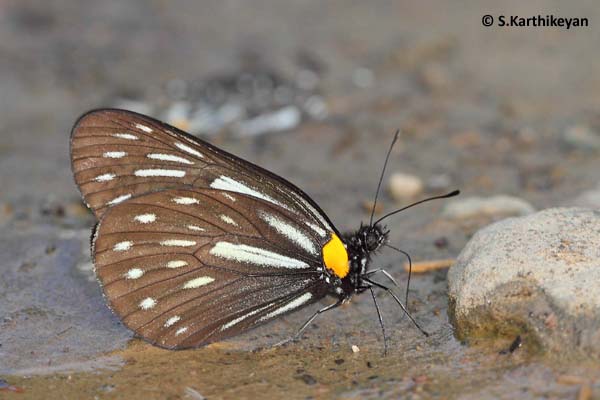 As planned, we moved to Dzuleke after staying in Khonoma for 3 days. Dzuleke, not very far from Khonoma, is a small hamlet in a valley completely surrounded by towering hills – an absolutely splendid place. The forests looked beautiful and full of promise.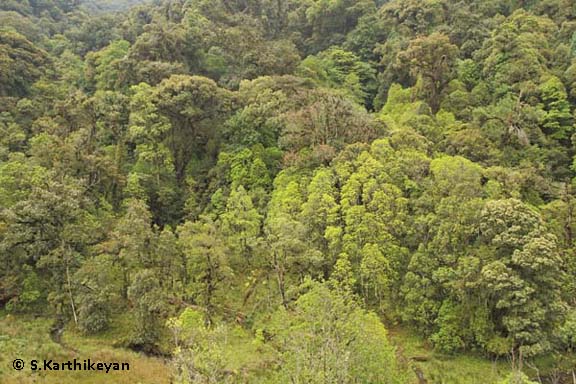 We stayed in a guest house located not far from a stream. The accommodation was again very basic.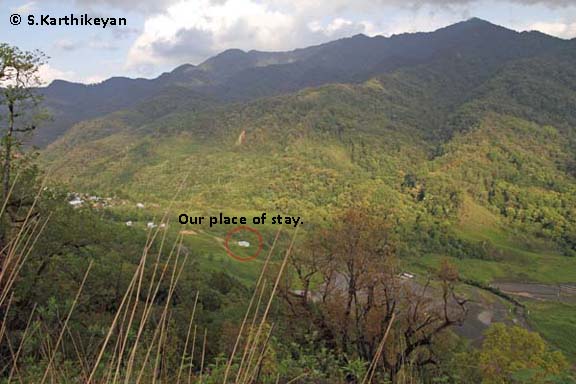 Our hosts were very helpful and ensured a comfortable stay. The food was tasty and always piping hot, no matter what time of the day we returned from field work.
During the time spent in the field we also saw various other organisms that included scorpionflies, bugs, fungi etc.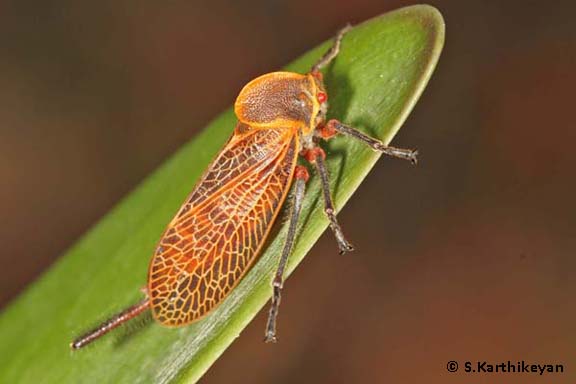 While at Dzuleke, we spent a lot of time walking on the road leading to Benrue. There was a good amount of butterfly activity along the road. The road itself was not in any great state. The road was dotted with potholes of all shapes and sizes which collected rain water. This attracted several butterflies for mud-puddling. But the number of butterflies we saw dead due to road kills (in spite of very few vehicles plying the road) was saddening. This included the Blue Peacock, Windmills, Stately Nawab, Spectacle and Four-bar Swordtails.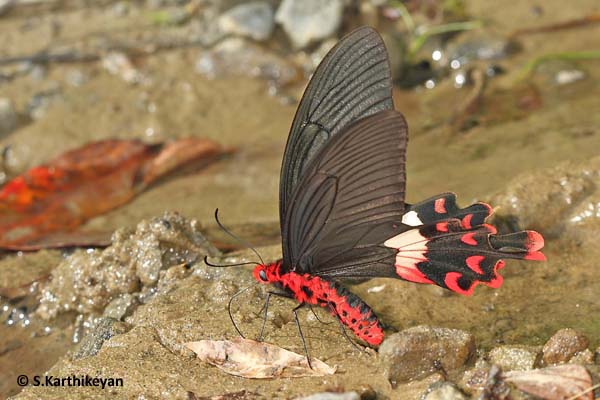 Pictures of some of the butterflies from our Nagaland visit can be seen here.